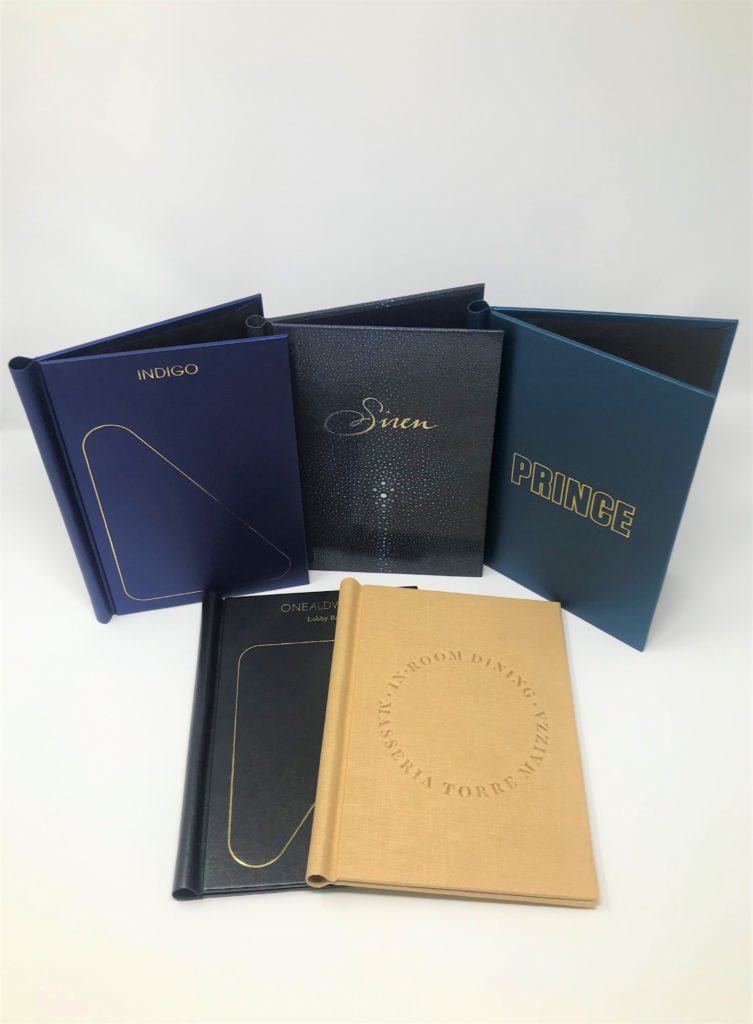 When it comes to menu covers there are numerous options, but not all menu covers are created equal.
If you want to create a luxury menu cover that paints a picture of your dining experience and reflects your location, dishes and outstanding service then you want to source the best on the market. Our menu covers are handmade and available in wide range of textured covering materials to your bespoke design. We also offer range of embossing options to personalise your menu with a logo/ business name.
Springback Binder's unique binding system allows flexibility in replacing, removing and adding further pages without the need to hole punch. These high quality hardback menu covers are highly durable and reusable.
Our menu covers can be found in some of the world's top restaurants including the One Aldwych Hotel and The Goring in London and many Rocco Forte Hotels including Masseria Torre Maizza in Italy.
In choosing Springback menu covers you will get a bespoke product that will reflect your high quality establishment and outstanding food.