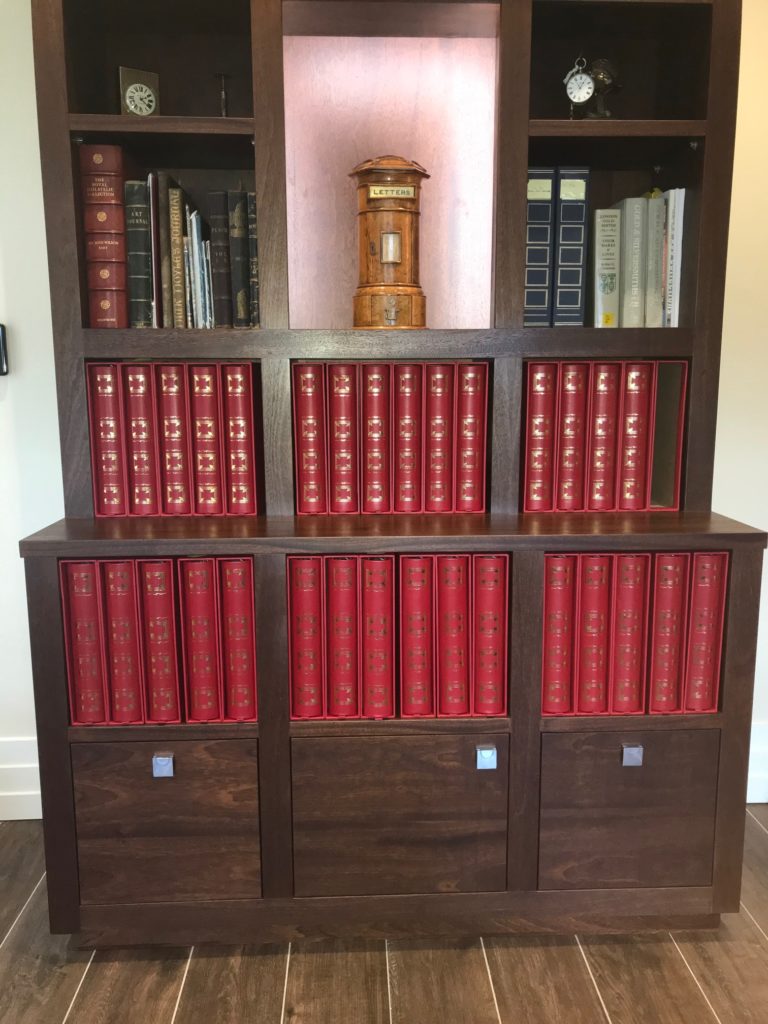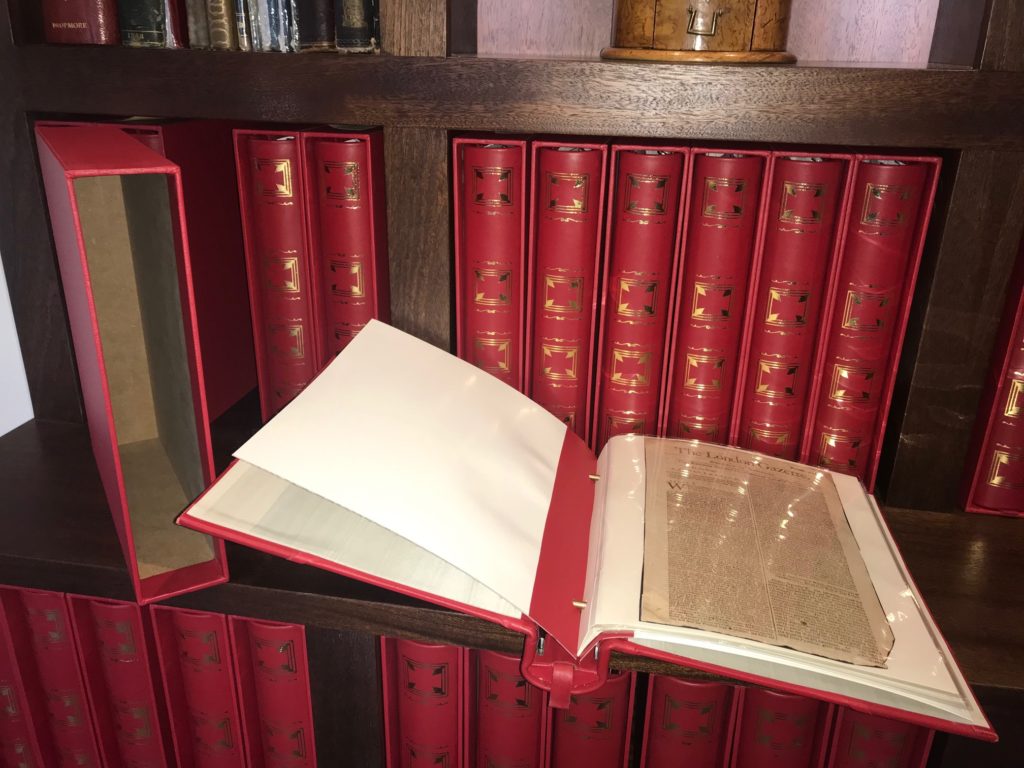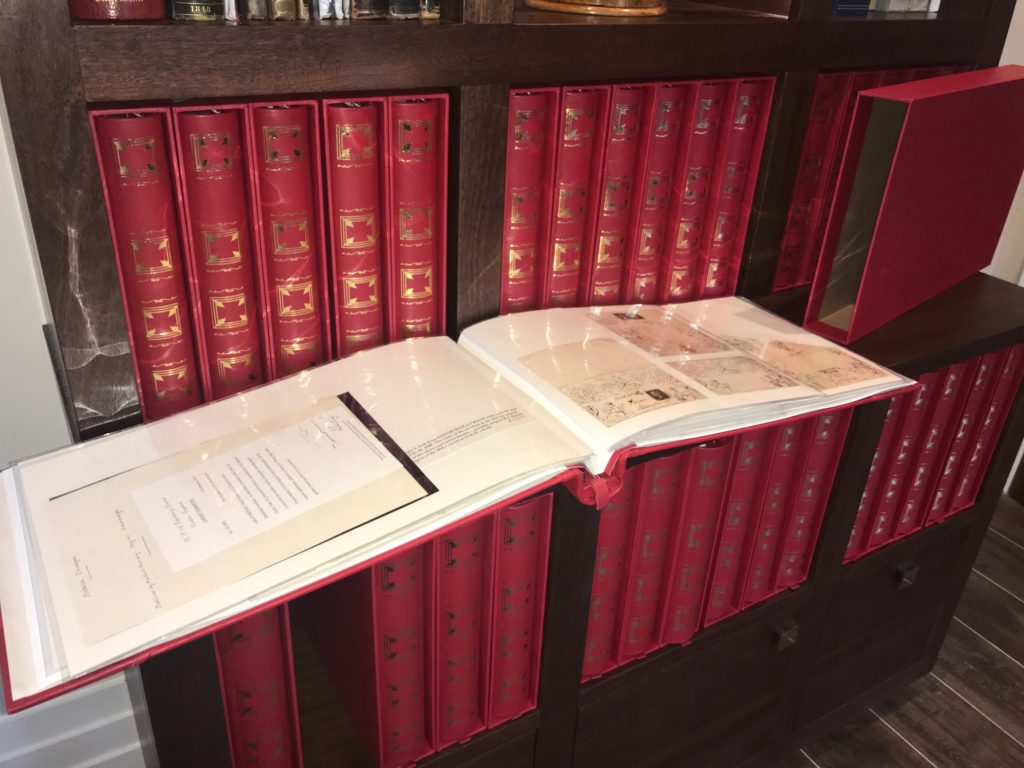 Beautiful Handmade Post Fitting Leather Stamp Albums
We are thrilled to have recently made these Custom Designed Stamp Albums for our customer.
Each Album was made using Real Leather and Buckram Cloth, featuring detailed Golf Leaf printed design to the Spine and supplied with matching slipcases.
In the words of our customer…..
' I couldn't be more pleased with the two sizes of custom made Stamp Albums with matching slipcases, made by Springback Binders Ltd. I think they are excellent value for money, made from real Leather, offering an elegant and extremely high quality finish. They worked closely with me from start to finish, to ensure the end product was exactly as I had envisaged. So delighted with them and would highly recommend this company !' Steven Dabby
For special custom made stamp albums, please contact us for further details.