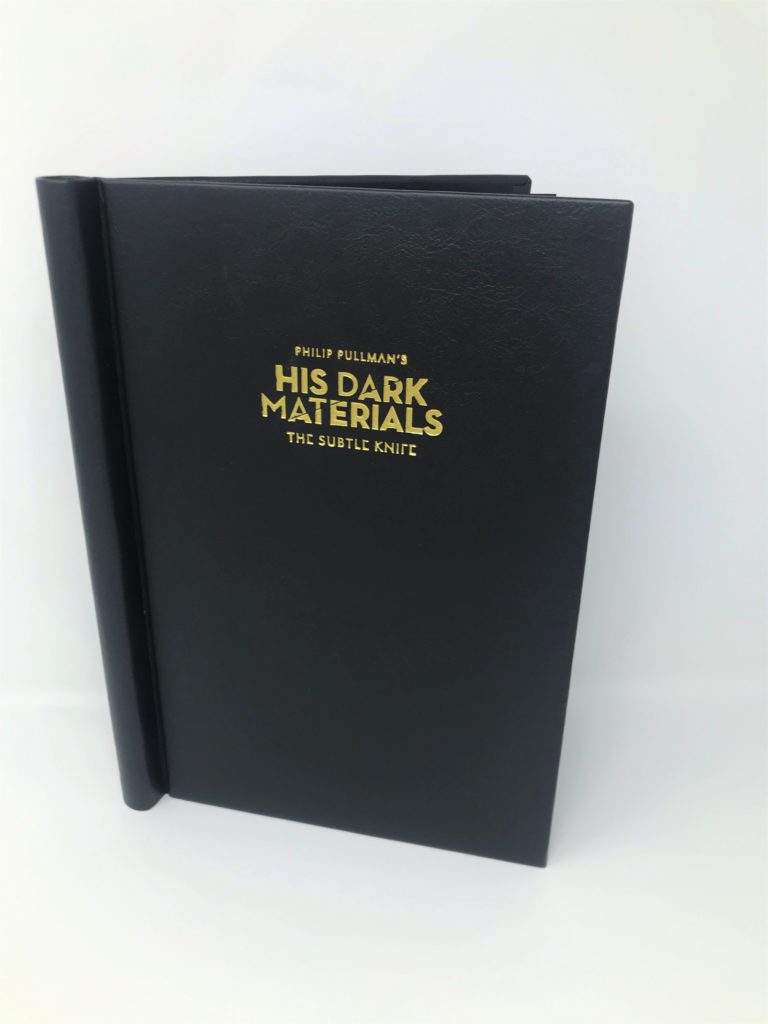 Springback Binders Ltd are delighted to have recently supplied their handmade script binders to the cast and crew of Philip Pullman's His Dark Materials. We personalised these with a Gold Hot Foil custom design, giving them a unique and tailored appearance.
This latest BBC 8 part adaption starring James McAvoy, Ruth Wilson, Lin-Manuel Miranda and Clarke Peters, received it's premiere in London on 15th October and began broadcasting on BBC1 on 3rd November 2019.
Springback Binders serve as beautiful script folders and are widely used within the film/media/entertainment industry. They allow scripts to be well presented in book format, without any need to hole punch pages. You can easily remove, add and replace pages, without causing any damage to the scripts, thus retaining their original state.
Our binders are a lovely gift for cast and crew to use both during production and also as a keepsake for many years to come.